Nowadays, because of the coronavirus, thousands of medical workers still insist on fighting on the front line. Maybe we could not image that how tired they are. Especially for the women medical workers, even they are in menstrual period, they will have no time to change the sanitary pads. As we known, this may causes the blood leakage, and even affects a series of health problems.
In consideration of the situation, Winner Medical donates total 20,000 night-using sanitary pads with model Princess Naisi of Brand "Prucotton".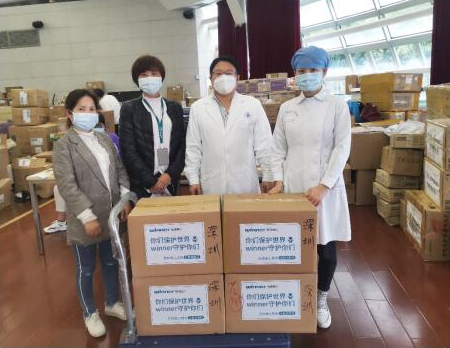 "Purcotton" is a well-known Chinese brand of Winner Medical Co.,Ltd, which mainly provides the cotton consumptions for daily health care and life products, such as cotton paper, alcohol pad, care mask, 100% cotton clothes, wholesale sanitary pads, children goods, etc.
"You Protect the World, and Winner Cares for you." And let us expect everything would be better in future.