In 2018, the Asian international nonwoven materials exhibition was held with great pomp.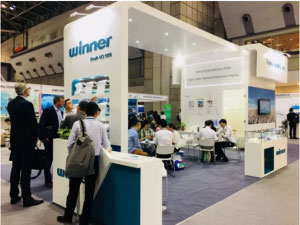 ANEX is one of the largest non-woven fabric exhibitions in Asia. It is listed with American INDA and European INDEX as the three largest non-woven fabric exhibitions in the world. At the same time, the exhibition will hold a global non-woven industry summit to introduce the current situation and development trend of non-woven industry in North America, Europe and Asia, aiming to promote the improvement and improvement of non-woven materials in the world.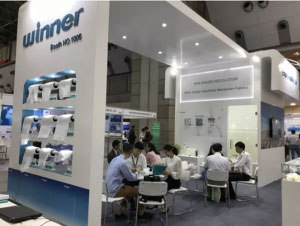 From June 6, 2018 to June 8, 2018, the Asia international nonwoven materials exhibition was held at the Big Sight pavilion in Tokyo, Japan. Winner Medical limited company(hereinafter 'Winner') attended the exhibition.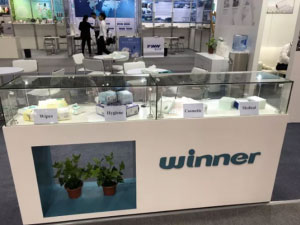 The exhibition features PurCotton rolls and its series of products. PurCotton it is a new generation of solid medical cotton spunlace nonwoven, with 100% natural cotton as raw material to produce, Winner will be the most advanced processing technology of raw cotton, non-woven, drift off three organically unifies in together, and combining with independent intellectual property rights "water first, then drift off" the innovation of production technology and equipment, is the great innovation of China's textile industry.

Stable medical PurCotton rolls are used in health care series, beauty series, wipes series and medical series, and are well received.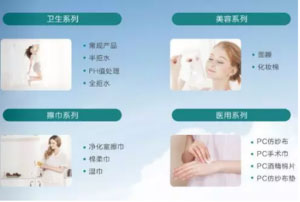 Four applications
Currently, Winner medical group, as a medical brand, provides the world's leading wound care and infection protection solutions for medical units, and expands to the field of home care. It is a major exporter of medical dressing products in China, providing a large number of disposable medical supplies to all parts of the world every year. So far, stable products have entered more than 2,000 hospitals and more than 30,000 pharmacies, making it a benchmark enterprise in China's medical dressing industry. We are a leading nonwoven fabric manufacturer of medical products solutions in the world and continue to create maximum value for our customers. We are committed to becoming a proud national brand.